10 reasons to visit Geneva this spring
22.04.2021
Most German Swiss associate Geneva primarily with international organizations such as the UN, ICRC, WHO or WTO, the Motor Show or perhaps the Jet d'Eau. Otherwise, the city on the Rhone is mostly known as a stopover on the way to the South of France.
We think this is completely unjustified, because the city at the outflow of Lac Léman has so much more to offer! With a
mixture of Mediterranean flair and French savoir-vivre
, Geneva is one of the best alternatives to Ticino in spring. And all this without any traffic jams at the Gotthard. As a Hotelcard member, you will stay in wonderful hotels in top locations, which also offer you a
30% or 50% Hotelcard discount
.
If that's not reason enough to visit Geneva, here are
10 great reasons
why you should start planning your trip right away:
1. Picturesque Geneva Old Town
A stroll through the traditional part of the international city takes you through picturesque alleys along impressive architecture, small boutiques. In the heart of Geneva's old town,
Saint-Pierre Cathedral
triumphs perched on a hill. From there you have a breathtaking view of the city.
© GenèveTourisme; www.geneve.com
2. Plainpalais flea market
You can visit one of the largest flea markets in Switzerland every Wednesday and Saturday on the Plaine de Plainpalais. Between hundreds of stalls, there are many great things to discover. Whether vintage clothing, second-hand goods, furniture or jewelry,
there is something to discover for everyone at this flea market.
© GenèveTourisme; www.geneve.com
3. Italian flair in Carouge
Experience the charm of Italy on a trip to the town of Carouge. The small community not far from Geneva's city center was built in the 18th century by Italian architects and has remained in that style to this day. The
relaxed atmosphere of the town is a magnet for artists and bohemians
. It is not for nothing that Carouge is also known as the "Greenwich Village of Geneva".
© GenèveTourisme; www.geneve.com
4. Bains de Pâquis
Dating back to the 1930s, this
public swimming pool
is an interesting change from the numerous spas in Geneva. Located directly at the lakeside, you can enjoy a wonderful panoramic view from here. In addition to bathing and wellness, the Bains de Pâquis is also a popular venue for events such as concerts or poetry readings throughout the year.
© GenèveTourisme; www.geneve.com
5. International Red Cross and Red Crescent Museum
The permanent exhibition on the organization's humanitarian work is a must-see. Moving exhibits depict the
history of the last 150 years
. Combined with a visit to the Palais des Nations, the headquarters of the United Nations, you get to see Geneva at its international best.
© GenèveTourisme; www.geneve.com
6. Hiking on the Salève
It doesn't take long to escape the hustle and bustle of the city and immerse yourself in peaceful nature. Just a short bus ride away, you'll find Geneva's
"local mountain", Mont Salève
. With an altitude of 1380 m, the mountain, which belongs to the Savoyan foothills of the Alps, offers the perfect condition for hiking, mountain bike tours or paragliding. When the sky is clear, you can enjoy the fascinating view of the city as well as Mont Blanc.
© GenèveTourisme; www.geneve.com
7. Paddleboarding on Lake Geneva
Lake Geneva offers many great opportunities to be active when the weather is nice.
Why not try windsurfing, wakeboarding or stand-up paddling
. These activities are guaranteed to be fun and a great workout for the body as well. Afterwards, make yourself comfortable on the palm-lined beach and reward yourself with a refreshing drink.
© GenèveTourisme; www.geneve.com
8. Insider tip Perle du Lac
A hidden spot where Genevese can find a
bit of peace and nature
without leaving the city. Accessible through the gate of the Perle du Lac harbor, this section of the stony lakeshore is not a well-known tourist destination and therefore usually uncrowded even in summer. A quiet spot for a leisurely swim in the lake.
© GenèveTourisme; www.geneve.com
9. Particle physics at CERN
A world-famous physics laboratory open to the public? In Geneva, it's possible. Embark on an
exploration of the mysteries of the universe
on a free guided tour of CERN. While you can't visit the 27-kilometer particle accelerator, there are many other fascinating things to discover about matter. At the moment only virtual tours are possible.
© GenèveTourisme; www.geneve.com
10. And last but not least: The Jet d'Eau, of course.
The impressive Jet d'Eau fountain is to Geneva what the Leaning Tower is to Pisa. At a speed of almost 200 km/h, the water fountain shoots 140 meters into the air. Marvel at the
city's landmark
during a stroll along the lake promenade or take one of the "mouettes" across the lake for an even closer look.
© GenèveTourisme; www.geneve.com
Hotel tips in Geneva
5* Swiss Luxury Apartments
In the
5* Swiss Luxury Apartments
you enjoy all the advantages of a serviced flat. The elegant and fully equipped flats have all the amenities that the pampered city or business traveller desires.
Enjoy maximum privacy with first-class service.
4* Novotel Genève Centre Hotel
Discover the
Novotel Genève Centre
not far from Lake Geneva. The hotel with its spacious, comfortable rooms is
ideal for family holidays or romantic weekend getaways
. Relax in the sauna or use the gym.
Discover the best hotel deals in Geneva and enjoy spring in Switzerland's second largest city!
Become a member now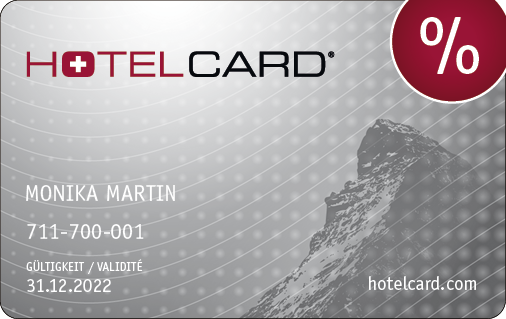 Hotelcard has been promoting the Swiss hotel industry for 10 years: While participating partner hotels increase their occupancy rates during off-peak periods, Hotelcard members benefit from exclusive rates. Simple and original, a win-win model for everyone.
What our members say
Discover new places far away from mass tourism
"Since I own a Hotelcard, we go on excursions much more often again and treat ourselves to the small luxury of an overnight stay in a hotel. Switzerland has so many exciting corners and with Hotelcard, we are always discovering new destinations far away from mass tourism."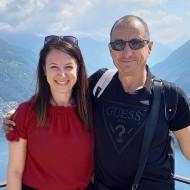 Sandra & Giuseppe
star_rate
star_rate
star_rate
star_rate
star_rate
A great thing for hotels
"As a hotelier, I appreciate the model. Unlike other booking portals, Hotelcard does not take commission on bookings. Hotelcard members are welcome guests at our hotel and are a real asset, especially in the low season"
Martin
star_rate
star_rate
star_rate
star_rate
star_rate
Share your best Hotelcard moments with us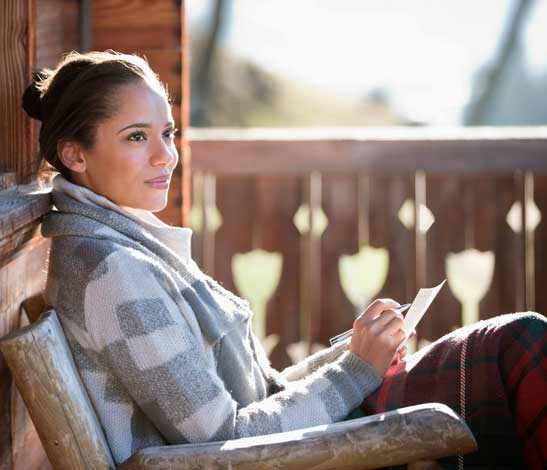 Share your experiences with our Hotelcard community so that other members can benefit from your travel stories and experiences with Hotelcard. Simply tag your posts on Instagram with hashtags #myhotelcard. We look forward to your contributions!