Grand Hotel des Bains Kempinski
face Sandro Erdin, access_time 14.12.2020
What could be better than to treat yourself to something very special in times of privation – a highlight that you will remember for a long time to come. A little time out is balm for the soul – especially when you can be pampered like a VIP in glamorous surroundings.
We are delighted to be able to present you with a particularly exclusive new addition today. Immerse yourself in a hotel with history and enjoy the relaxed
luxury of a 5* superior hotel
. Thanks to the Hotelcard-Discoverer Prizes, this exclusive luxury becomes affordable.
The Grand Hotels des Bains Kempinski and St. Moritz
Pleasure, luxury, health, beauty and relaxation in the midst of the Engadine mountain scenery, all this is offered by the
Grand Hotel des Bains
.
It was the highest mineral spring in Switzerland
, the Mauritius Spring, which once made St. Moritz famous far beyond the borders of Switzerland. St. Moritz has developed into one of the most exclusive tourist destinations in Switzerland and is considered the cradle of winter tourism. This
exclusivity in the midst of the fantastic Engadine mountain world
has been preserved to this day. Stars and starlets love the mixture of exclusivity and alpine down-to-earthness and come to St. Moritz for a get-together.
© Switzerland Tourism
5-star luxury Kempinski
The
Grand Hotel Kempinski
is the ideal place to leave everyday life far behind in timeless yet modern elegance and to surround yourself with a touch of glamour.
Living more beautifully
The spacious rooms of the Grand Hotel inspire with
luxurious and stylish design
. Families feel particularly at home in the Classic Junior Suite. There is room for young and old. The Resort Double Rooms and the Deluxe Double Rooms serve as a comfortable refuge for couples and singles. Under the motto "small but nice", the Classic Single Rooms for singles offer everything you would expect from a 5-star service.
Resort Room
Better to enjoy
3 restaurants and a lobby bar provide for the physical well-being of the guests. From gourmet cuisine awarded with a Michelin star and
17 Gault Millau points to delicacies
of the regional cuisine, every spoilt palate gets its money's worth.
Relaxation, beauty and well-being
Relax, recharge your batteries and do yourself some good. No less than 2,800 m² are available to you for this purpose at Kempinski The Spa. Guests will find rejuvenating beauty treatments, beneficial massages and a relaxing spa area, even with a separate Lady-Spa. Everything is there
to bring body and soul
into harmony
and to be able to defy everyday life in a refreshed way.
Luxury Nature
Even the nature around St. Moritz is not stingy with luxury. Enchanting forests, majestic mountain peaks and clear, pure mountain air characterise the Engadine. There is hardly any other place where the
winter wonderland of Switzerland
presents itself more magnificently than in and around St. Moritz.
Cross-country ski runs and winter hiking trails start directly in the hotel park of the Grand Hotel des Bains Kempinski. No less than 350 km of slopes, hiking trails, cross-country ski runs and toboggan runs are just waiting to be discovered. Or how about ice skating, curling or winter golf? Heart, what more do you desire? But it wouldn't be St. Moritz if it weren't for a little more exclusivity: in skijoring, the skier is pulled by a horse. This guarantees fast rides even in the valley.
© Torvioll Jashari
Luxury - but safe
Both the Canton of Graubünden and the Grand Hotel des Bains Kempinski in St. Moritz attach great importance to the safety of their guests – especially during corona times. In these challenging times, the Kempinski Hotels have created the
White Glove Service
. The white gloves stand for both luxurious service and an additional safety concept, such as extended cleaning and disinfection in the rooms and in all public areas.
The health and well-being of the guests has the highest priority.
Come in, relax and treat yourself to something very special in this very special year. The Grand Hotels des Bains Kempinski will be open to winter guests
from 18 December 2020 to 5 April 2021
. Or book now for the summer and enjoy the glamour and luxury of this first class hotel
at an affordable price
. We are sure that the Grand Hotel Kempinski des Bains will inspire you too!
Become a member now
Hotelcard has been promoting the Swiss hotel industry for 10 years: While participating partner hotels increase their occupancy rates during off-peak periods, Hotelcard members benefit from exclusive rates. Simple and original, a win-win model for everyone.
What our members say
"The mountains are our favourite destination. Switzerland has so many beautiful places to go and, thanks to Hotelcard, we can explore them at a discount."
Oli Steffen
"I celebrated my 70th birthday with my husband in a pretty, charming hotel on Lake Constance thanks to the Hotelcard - a dream came true! For retired people like us Hotelcard is great hit."
Verena Tanner
Join the community full of travel experiences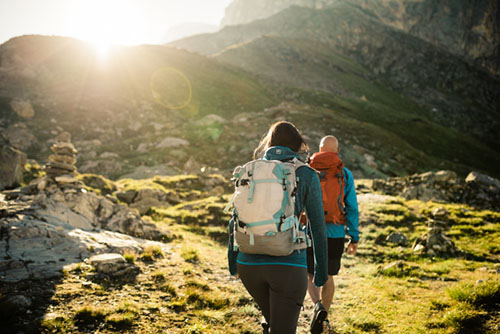 © Switzerland Tourism/Ivo Scholz
Share your best memories
At Hotelcard we want to know all about the great places to visit in Switzerland. Our members contiuously contribute with their stories and experiences. Send us your suggestions too! You can also post your experience on Instagram to #heimatlaune or #hotelcard.