Livigno: Italianità between Piz Bernina & National Park
26.08.2021
The kingdom of outdoor activities in the mittle of a impressive mountain scenery: we are talking about
Livigno, the duty-free winter sports resort at 1800 meter above sea level.
Located on a high plateau running lying alongside the Upper Engadine between the Bernina Pass and the Ofen Pass, the "Piccolo Tibet" is a genuine
paradise for mountain and winter sports enthusiasts
. A little-known gem that, despite its proximity to the Engadine, is practically unknown to many Swiss people.
© Roby Trab
Paradise for adventurers
Livigno is located in Italy, but it is situated north of the Alpine watershed. The water of Lago di Livigno flows into the Inn and thus into the Danube at Zernez. To get to Livigno, either drive via Zernez through the single-lane tunnel Munt La Schera. There is also a post bus connection here. Or you can choose the route up to the Bernina Pass and from there over the Forcola di Livigno. The journey alone is already an experience.
There are countless opportunities to enjoy your stay as soon as you arrive. Livigno has an incredible variety of
hiking trails
in breathtaking scenery. Of course, a turquoise mountain lake and golf course are not to be missed. Winter sports enthusiasts will also find plenty to do in the
two wonderful ski areas and on the 30 km of cross-country ski trails
.
Livigno is a real Eldorad for bike fans: 3,200 kilometres of trails have everything you could wish for, whether you are an
e-biker, a mountain biker, a downhiller or a racing cyclist
. Our two partner hotels offer bike rooms with washing and repair stations. It is best to enquire about the
BikePass
before your arrival.
© Graziano de Maio
Livigno is not only worth a trip for its impressive mountain scenery and sporting activities. Owing to its status as a tax-free area, it also offers an unexpected
shopping experience featuring numerous Italian boutiques as well as international brands
. Until 1951, Livigno was completely cut off from the rest of the world during the winter. Similarly to Samnaun, its exclusive tax exemption status was intended to prevent emigration.
Nevertheless, Livigno remained down-to-earth and close to nature. The hotel and fashion group Lungolivigno has also adopted this approach and pays particular attention to sustainability and ecology, so as to ensure that future generations may continue to enjoy the charm and idyll of Livigno. At Hotelcard, we believe this is absolutely fantastic and are proud to introduce you to our
two new partner hotels of Lungolivigno
:
Wellness for body and soul: Hotel Lac Salin
Inspired by the charming landscape that surrounds Livigno, an exclusive hideaway has been created for you to unwind - the
Hotel Lac Salin Spa & Mountain Resort
. In the 4* Superior hotel, guests will enjoy each and every aspect of relaxation: whether in the
exclusive wellness area featuring a panoramic indoor pool, various saunas and a unique brine pool
, as well as the culinary delicacies, mainly made with regional products. The hotel has been family-owned for many years and is operated with much passion and dedication.
Two very special room categories are available to you at the Hotelcard conditions: Firstly, the
elegant suites, which are best suited for couples
. Size, furnishings and view are different in all rooms, but with 46-64 square metres you have plenty of room to spread out.
On the other hand, there are the
Prestige rooms
. The double bed is separated from the living room with sofa bed by a sliding door. In addition, on the loggia you can enjoy the high alpine sun and a breathtaking view all day long.
Homebase for mountaineers: Montivas Lodge
#BeBasic
is the motto of the
4* Montivas Lodge
. Unnecessary things are waived in favour of ecology and sustainability. You can contribute to this yourself by choosing not to have your room cleaned every day and receive a small gift as a token of appreciation.
The hotel focuses on
adventure seekers and mountain sports enthusiasts
. Your day starts with a real sportsman's breakfast so that you have enough energy for the adventure ahead. Of course, only organic and fair trade products are used. If you don't want to explore the surroundings on your own, you can conveniently book a mountain guide through the hotel. From October, you can additionally let off steam on the new cross-country ski trail.
Large murals in the Grand Lodges depict the landscape of Livigno in different seasons. All the pictures are self-made by staff or friends. A separate floor is reserved for each season. Quite fancy! Since winter lasts a little longer in Livigno and spring is practically skipped, the year here consists of summer, autumn and winter.
Note: In October, the hotel is closed and prepares for the winter season.
We hope we were able to arouse your curiosity with this newsletter and look forward to seeing you soon enjoying an unforgettable stay in Livigno thanks to Hotelcard. Both partner hotels have
excellent prices with up to 50% discount in September
. And nothing stands in the way of skiing holidays in January either. So secure your room today. "De Schneller isch de Gschwinder". The Lungolivigno team is already looking forward to seeing you!
Become a member now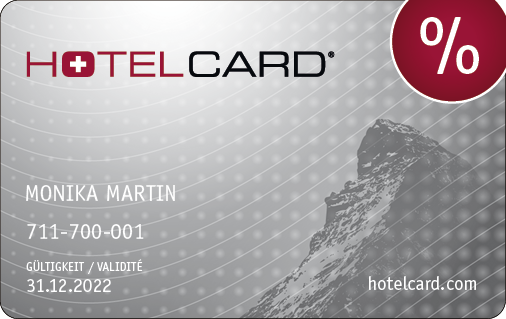 Hotelcard has been promoting the Swiss hotel industry for 10 years: While participating partner hotels increase their occupancy rates during off-peak periods, Hotelcard members benefit from exclusive rates. Simple and original, a win-win model for everyone.
What our members say
Discover new places far away from mass tourism
"Since I own a Hotelcard, we go on excursions much more often again and treat ourselves to the small luxury of an overnight stay in a hotel. Switzerland has so many exciting corners and with Hotelcard, we are always discovering new destinations far away from mass tourism."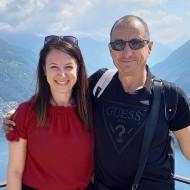 Sandra & Giuseppe
star_rate
star_rate
star_rate
star_rate
star_rate
A great thing for hotels
"As a hotelier, I appreciate the model. Unlike other booking portals, Hotelcard does not take commission on bookings. Hotelcard members are welcome guests at our hotel and are a real asset, especially in the low season"
Martin
star_rate
star_rate
star_rate
star_rate
star_rate
Share your best Hotelcard moments with us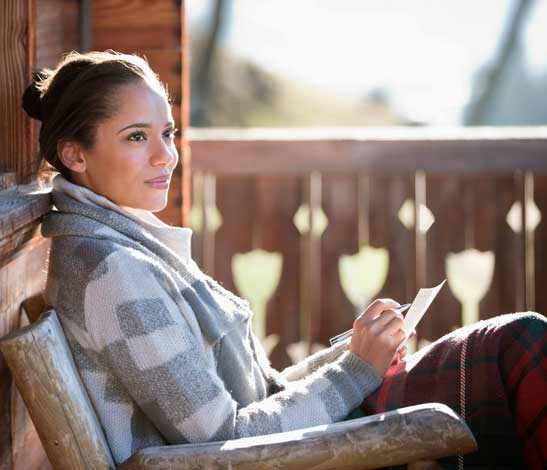 Share your experiences with our Hotelcard community so that other members can benefit from your travel stories and experiences with Hotelcard. Simply tag your posts on Instagram with hashtags #myhotelcard. We look forward to your contributions!