Golden autumn in Switzerland's largest nature park
face Sandro Erdin, access_time 15.10.2020
Autumn comes to the country. The forests glow in warm colours and the leaves rustle with every step.
Now is the time to enjoy nature on leisurely walks or extended hikes. Cattle have long since left the Alps and silence is returning to the mountains. Every now and then the first frost sugars the meadows and forests.
Enjoy the golden autumn in
Switzerland's largest nature park!
The
Parc Ela
attracts visitors with
fantastic walks, regional products and exciting museums.
Use your Hotelcard and travel to places where autumn is particularly beautiful. In addition to attractive discounts of up to 50% off the regular overnight rate, you will also receive the
Parc Ela Card for free
. The use of mountain railways and post bus and the entrance to the Museum "Regiunal" are free of charge. This autumn, you will
benefit twice
over with your Hotelcard!
We will show you a few highlights of the region and of course we have the right hotel recommendations for you.
Hiking in the Val Faller
You can reach the about 4 km long wild
valley from Mulegns
. The valley comprises three hamlets, former Walser settlements, which are inhabited all year round. With a bit of luck, you might spot ibex and chamois here.
It is said that the
best barley soup
is at the
alpine hut Piz Plata in Tga
. In October it opens for guests on request.
Val Faller © Thalia wishes
Magical Alp Flix
The
high plateau of Alp Flix
with its dreamy
mountain lakes
and the protected
high moorland
enchants every hiker. After a short or even a long hike, you can enjoy a delicious platter or homemade cake at the
Cotti Agricultura
, where the
Mongolian yurts
are located.
Alp Flix © Tourism Savognin Bivio Albula AG
Village tour in Bivio
A tour of Bivio is like a
short journey through time
. It seems as if time has stood still a little here. The pretty village with its almost 200 inhabitants is worth a closer look!
Bivio © Tourism Savognin Bivio Albula AG
The Regiunal Museum in Savognin
Gain an exciting
insight into rural life in Savognin
in the 19th century in a farmhouse steeped in history.
Museum Regiunal © Tourism Savognin Bivio Albula AG
Our hotel recommendations in Parc Ela:
Hotel Solaria in Bivio:
The 3*
Hotel Solaria
in Bivio has been run by the Torriani family for
four generations
. The Torrianis are hosts with heart and soul. Fresh and modern rooms, a refined service and a very good gastronomy make the Hotel Solaria the perfect
starting point for activities in the Parc Ela
. The Hotel Solaria is one of our top hotels!
Guest opinions: "Friendly service, great location, clean and spacious rooms"
Hotel Ladina in Bergün
The family-run 3*
Hotel Ladina
in the heart of the Parc Ela is characterised above all by its
warmth, hospitality and excellent cuisine
. From the hotel you can also enjoy fantastic views of the village of Bergün, the Piz Ela and the surrounding mountains. The rooms are renovated.
Guest comments: "Clean rooms with wonderful views, friendly service, delicious breakfast and excellent beds.
Hotel Post in Bivio
Also in Bivio is the charming 3*
boutique hotel Post
. In the
historic building dating back to 1878
you will find tastefully furnished rooms, a small wellness area and a restaurant serving regional Swiss cuisine.
This is what the guests say: "Friendly atmosphere, stylish house, excellent menu with delicious food.
Experience
autumnal sunny days in the mountains
and enjoy the mystical foggy moods that only autumn can conjure up.
The Parc Ela will inspire you
. Use the advantages of your Hotelcard now to get to know this beautiful region!
Become a member now
Hotelcard has been promoting the Swiss hotel industry for 10 years: While participating partner hotels increase their occupancy rates during off-peak periods, Hotelcard members benefit from exclusive rates. Simple and original, a win-win model for everyone.
What our members say
"The mountains are our favourite destination. Switzerland has so many beautiful places to go and, thanks to Hotelcard, we can explore them at a discount."
Oli Steffen
"I celebrated my 70th birthday with my husband in a pretty, charming hotel on Lake Constance thanks to the Hotelcard - a dream came true! For retired people like us Hotelcard is great hit."
Verena Tanner
Join the community full of travel experiences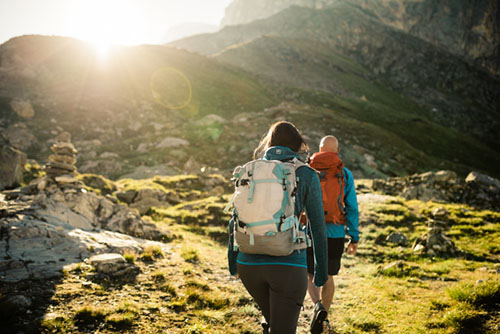 © Switzerland Tourism/Ivo Scholz
Share your best memories
At Hotelcard we want to know all about the great places to visit in Switzerland. Our members contiuously contribute with their stories and experiences. Send us your suggestions too! You can also post your experience on Instagram to #heimatlaune or #hotelcard.