The exotic places of Switzerland
face David, access_time 15.07.2020
«Do you want to keep on roaming? See, goodness is so near...» The much-travelled Johann Wolfgang von Goethe already knew that in the early 19th century.
You don't always have to travel far to find impressive natural wonders, fascinating landscapes and island paradises. In the style of Goethe, we have searched the
exotic places of Switzerland
. Come with us on a voyage of discovery in Switzerland.
We will introduce you to one of our top hotels that matches your destination. Take advantage of our exclusive offers this summer and experience the exotic sides of Switzerland.
Rhine Falls instead of Niagara Falls
The Niagara Falls on the border between Canada and the USA are among the largest waterfalls in the world. But we can too offer a waterfall of superlatives.
It is
the biggest waterfall in Europe
. The Rhine Falls near Schaffhausen are rightly considered one of the most spectacular destinations in Europe. A boat trip to the
Rhine Falls Rock
is a unique experience. In the middle of the Rhine Falls you can experience the power of the roaring water at close quarters. Combine your trip to the Rhine Falls with a stroll through the
charming town of Schaffhausen.
© Switzerland Tourism/Ivo Scholz
Hotel recommendation: Hotel Kronenhof - in the heart of the old town
In the middle of the old town of Schaffhausen is the
family-run traditional
Hotel Kronenhof.
Stylish rooms and high quality gastronomy as well as a wellness area ensure that guests feel particularly happy.
By the way, along with other illustrious guests, Goethe also stayed at the
Hotel Kronenhof
.
© Denise Ulrich
Engadin instead of the Rocky Mountains
A lot of
untouched nature
, huge forests, crystal clear lakes, wild streams and a breathtaking expanse. This does not only exist in the Rocky Mountains in Canada. The Engadin also has all this to offer! If you want to experience first hand that
the Engadin is not only good for the soul.
You can experience this first hand by learning about alpine herbs and their healing effects on a medicinal plant hike in the Fextal Valley.
© Adam Broza St. Moritz Tourismus
Hotel recommendation: Pensiun Chesa - holiday happiness for nature lovers
Built in
1558, the Engadin house,
with its 19 cosy rooms, is the perfect place to relax.
The Fextal is car-free
. The journey can be made from Sils by the hotel shuttle - or, on request even by horse-drawn carriage. The
Pensiun Chesa Pool
is also
the first vegetarian hotel in the Engadin
. The hotel, which is managed with great love, is a real insider tip.
Brissago Islands instead of subtropical island paradise
Walking on an island under palm trees is not only possible in the tropics and subtropics. Thanks to the mild climate, numerous subtropical plants thrive in
the Botanical Garden on the Brissago Islands
, which almost makes you forget that you are here in Switzerland. Our suitable hotel tip makes your dream holiday perfect. We bet you won't miss the tropics here!
© Ticino Tourismo, Foto Enrico Pescantini
Our hotel recommendation: Boutique-Hotel La Rocca - Holidays with style
The small
4 star boutique hotel
with
a view of Lake Maggiore and the Brissago Islands
makes holiday dreams come true. 19 unique and elegant rooms, the personal service and the exquisite cuisine at the Ristorante Panoramico La Rocca ensure carefree holidays.
«... only learn to seize happiness.
sometime happiness is right in front of you.»
This is how Goethe's quatrain continues. Goethe was truly a wise man.
It doesn't have to be Niagara Falls, the Rocky Mountains or subtropical islands.
Good things are actually quite close here in Switzerland.
Seize your chance!
Get to know the exotic side of Switzerland. Book
your dream holiday
with one of our Hotelcard partner-hotels now and enjoy our exclusive offers thanks to your Hotelcard membership.
Become a member now
Hotelcard has been promoting the Swiss hotel industry for 10 years: While participating partner hotels increase their occupancy rates during off-peak periods, Hotelcard members benefit from exclusive rates. Simple and original, a win-win model for everyone.
What our members say
"The mountains are our favourite destination. Switzerland has so many beautiful places to go and, thanks to Hotelcard, we can explore them at a discount."
Oli Steffen
"I celebrated my 70th birthday with my husband in a pretty, charming hotel on Lake Constance thanks to the Hotelcard - a dream came true! For retired people like us Hotelcard is great hit."
Verena Tanner
Join the community full of travel experiences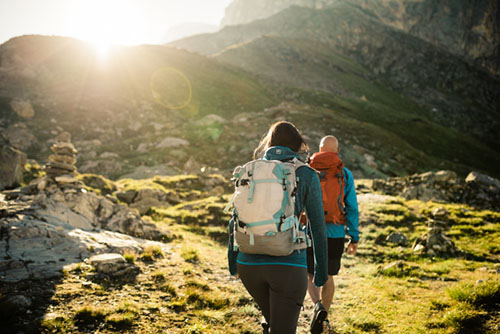 © Switzerland Tourism/Ivo Scholz
Share your best memories
At Hotelcard we want to know all about the great places to visit in Switzerland. Our members contiuously contribute with their stories and experiences. Send us your suggestions too! You can also post your experience on Instagram to #heimatlaune or #hotelcard.