50 francs discount on gift voucher from Hotelcard
Is there a better Christmas present this year than a time-out in a Swiss hotel? Whether it's a skiing holiday, a wellness weekend or a discovery trip: The brand-new Hotelcard gift vouchers make you look forward and enable your parents, children, siblings or friends to enjoy unforgettable and relaxing hotel stays.
2-in-1 gift voucher for CHF 99 instead of CHF 149
This is what our new 2-in-1 gift vouchers include: A personalised Hotelcard for 1 year plus a hotel voucher for CHF 50. The hotel voucher is accepted by all partner hotels as a means of payment and can be used directly at the hotel checkout. Thus, your loved ones can not only book hotels with up to 50% discount, but also enjoy their stay to the full. Bright faces guaranteed.
There is no better Christmas present than a time-out in a Swiss hotel with up to 50% discount!
Good to know:
The membership ends automatically after 12 months
The value of the hotel voucher is freely selectable
The hotel voucher is accepted as a means of payment by all partner hotels
Partial redemptions are possible
The hotel voucher can only be redeemed when staying at a hotel
Offer is for gift only and cannot be used to renew an existing Hotelcard membership
This offer is only valid until 20 December 2020.
Order now
Become a member now
Hotelcard has been promoting the Swiss hotel industry for 10 years: While participating partner hotels increase their occupancy rates during off-peak periods, Hotelcard members benefit from exclusive rates. Simple and original, a win-win model for everyone.
What our members say
"The mountains are our favourite destination. Switzerland has so many beautiful places to go and, thanks to Hotelcard, we can explore them at a discount."
Oli Steffen
"I celebrated my 70th birthday with my husband in a pretty, charming hotel on Lake Constance thanks to the Hotelcard - a dream came true! For retired people like us Hotelcard is great hit."
Verena Tanner
Join the community full of travel experiences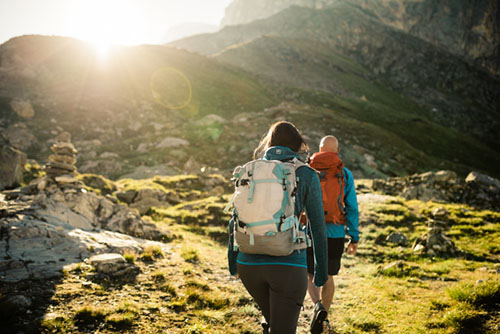 © Switzerland Tourism/Ivo Scholz
Share your best memories
At Hotelcard we want to know all about the great places to visit in Switzerland. Our members contiuously contribute with their stories and experiences. Send us your suggestions too! You can also post your experience on Instagram to #heimatlaune or #hotelcard.