Welcome back @ Hotelcard: the ALL IN ONE HOTEL INN LODGE in Celerina
A simple stay with style. It is the ideal hotel for excitingly simple holidays without sacrificing style: versatile, active, refreshingly different and in the middle of the Upper Engadine in Celerina, at the foot of St. Moritz's local mountain Corviglia.
Something for every guest: From backpacker budget in shared rooms to stylish lifestyle gallery studios, there is everything. A bargain especially for families: 4-bed deluxe shared rooms from CHF 94.50 instead of CHF 189 (without breakfast).
Book now
Become a member now
Hotelcard has been promoting the Swiss hotel industry for 10 years: While participating partner hotels increase their occupancy rates during off-peak periods, Hotelcard members benefit from exclusive rates. Simple and original, a win-win model for everyone.
What our members say
"The mountains are our favourite destination. Switzerland has so many beautiful places to go and, thanks to Hotelcard, we can explore them at a discount."
Oli Steffen
"I celebrated my 70th birthday with my husband in a pretty, charming hotel on Lake Constance thanks to the Hotelcard - a dream came true! For retired people like us Hotelcard is great hit."
Verena Tanner
Share your travel experience with other travellers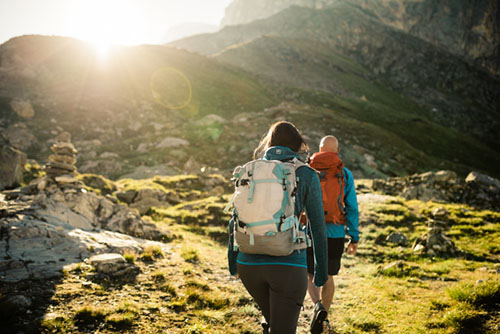 © Switzerland Tourism/Ivo Scholz
Share your experiences with our Hotelcard community so that other members can benefit from your travel stories and experiences with Hotelcard. Simply tag your posts on Instagram with hashtags #heimatlaune or #hotelcard. We look forward to your contributions!