Japanese food delights behind bars
 
Stay in one of the former prison cells and enjoy the unique location in the middle of Lucerne's old town. Breakfast is also included in this package. Spend the evening at the Nozomi restaurant, the first and unique izakaya in Lucerne. Eating in an izakaya primarily means sharing. To be more precise: you have your own plate, but what is on the table is common property to be eaten. And so you don't just order one or two courses, but a variety of different dishes, and all the people at the table can eat their way through culinary Japan.
This offer can be booked until the end of April on Thursdays, Fridays and Saturdays, because the restaurant is closed on the other days.
Drinks are not included in the package, nor is the visitor's tax of CHF 4 per person/day.
Book now
Become a member now
Hotelcard has been promoting the Swiss hotel industry for 10 years: While participating partner hotels increase their occupancy rates during off-peak periods, Hotelcard members benefit from exclusive rates. Simple and original, a win-win model for everyone.
What our members say
Noah Attalla
"With the Hotelcard I have already had the chance to discover lots of new things. And there are still many places in Switzerland I would like t o discover with my Hotelcard. In the course of my last trips, I have always experienced a lot of hospitality - and this cost the half, thank you, Hotelcard!"
Adelheid Kalbfuss
"I find Hotelcard provides me with an excellent way to visit tourist attractions in Switzerland spontaneously – no matter where they are located. I don't need to worry about having to get back home the same day."
Share your travel experience with other travellers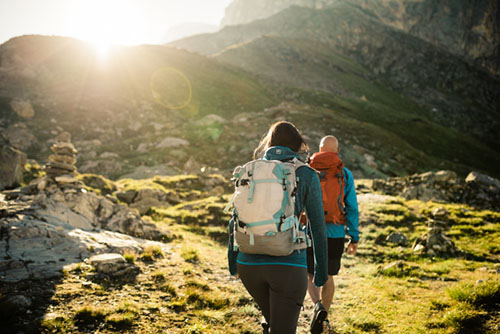 © Switzerland Tourism/Ivo Scholz
Share your experiences with our Hotelcard community so that other members can benefit from your travel stories and experiences with Hotelcard. Simply tag your posts on Instagram with hashtags #heimatlaune or #hotelcard. We look forward to your contributions!