The Jungfrau Region: A world of its own
by Eiger Selfness Hotel
Not for nothing do we describe the Jungfrau Region as "A world of its own". Situated in the Bernese Oberland, the region fascinates with majestic mountains and typically Swiss villages. No village is as near to the Eigernordwand mountain as Grindelwald and the view on the mountain panorama creates Goosebumps! Additionally, the chalets give the place a special charm.
Mountaineers enjoy the numerous hiking possibilities, whether short or long, and in winter the region turns into a winter sports paradise. The best view of the mountain massif with the Eigernordwand, the Mönch and Jungfrau peaks is from the Kleine Scheidegg mountain station. You can reach it by train in about 40 minutes from Grindelwald village. Even the journey itself is a great experience and even train fans get their money's worth!
Our top hotel in Grindelwald: The Eiger Selfness Hotel
Spend a holiday in Grindelwald in any weather! Enjoy the mountains in good weather and if it should rain...do not worry: The family owned Eiger Selfness Hotel directly in the village offers a generous wellness- and spa area including steam bath, sauna, jacuzzi and a whirlpool. From the rooms you can enjoy a fantastic view.
BOOK NOW AT EIGER SELFNESS HOTEL
Become a member now
Hotelcard has been promoting the Swiss hotel industry for 10 years: While participating partner hotels increase their occupancy rates during off-peak periods, Hotelcard members benefit from exclusive rates. Simple and original, a win-win model for everyone.
What our members say
"The mountains are our favourite destination. Switzerland has so many beautiful places to go and, thanks to Hotelcard, we can explore them at a discount."
Oli Steffen
"I celebrated my 70th birthday with my husband in a pretty, charming hotel on Lake Constance thanks to the Hotelcard - a dream came true! For retired people like us Hotelcard is great hit."
Verena Tanner
Join the community full of travel experiences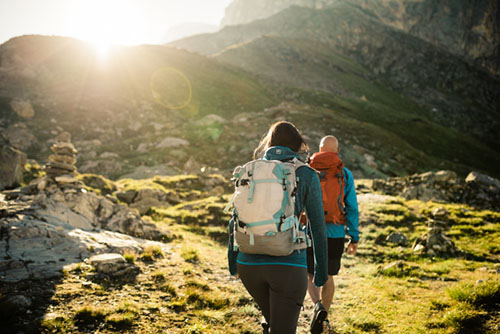 © Switzerland Tourism/Ivo Scholz
Share your best memories
At Hotelcard we want to know all about the great places to visit in Switzerland. Our members contiuously contribute with their stories and experiences. Send us your suggestions too! You can also post your experience on Instagram to #heimatlaune or #hotelcard.