Samnaun – the village in the border triangle
by Chalet Silvretta Hotel & Spa
Samnaun with just over 1000 inhabitants is located in the border triangle in south-eastern Switzerland. Many people know that the village is duty free and in addition to the cheap shopping facilities, visitors can enjoy much more. Whether in summer or winter, young or old: The holiday region offers something for everyone! Hiking enthusiasts will find over 250 km of hiking and theme trails.
For the plant trail you start your approximately 2-hour journey in the district Samnaun-Ravaisch. The path leads past a variety of plants and on the way you also have a breathtaking panorama of the Samnaun valley.
Are you an animal lover? The animal nature trail starts at the valley station of the cable cars of Samnaun. On the almost one-hour hike you will learn more about the animal world with the help of informative boards and with a little luck you will see one or the other animal.
In addition to mountain sports, Samnaun offers a handful of small cafés and restaurants. And if you are interested in how Swiss cheese is made, visit the Samnaun alpine dairy, just 5 minutes from the village.
Book now at Chalet Silvretta Hotel & Spa
How beautiful is the idea of simply relaxing after a day of hiking. The Chalet Silvretta Hotel & Spa offers wellness and spa, perfect for relaxing after an intense day and allowing your body to rest. The rooms are furnished in chalet style and have a balcony with a view of the mountains. In about 5 minutes by car you reach the valley station of the cable cars.
BOOK AT CHALET SILVRETTA HOTEL & SPA
Become a member now
Hotelcard has been promoting the Swiss hotel industry for 10 years: While participating partner hotels increase their occupancy rates during off-peak periods, Hotelcard members benefit from exclusive rates. Simple and original, a win-win model for everyone.
What our members say
"The mountains are our favourite destination. Switzerland has so many beautiful places to go and, thanks to Hotelcard, we can explore them at a discount."
Oli Steffen
"I celebrated my 70th birthday with my husband in a pretty, charming hotel on Lake Constance thanks to the Hotelcard - a dream came true! For retired people like us Hotelcard is great hit."
Verena Tanner
Join the community full of travel experiences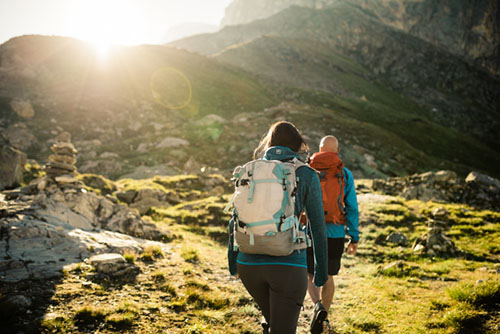 © Switzerland Tourism/Ivo Scholz
Share your best memories
At Hotelcard we want to know all about the great places to visit in Switzerland. Our members contiuously contribute with their stories and experiences. Send us your suggestions too! You can also post your experience on Instagram to #heimatlaune or #hotelcard.