Winter Special Zermatt: 1 week from CHF 959 for 2 persons in a double room
Holidays in Zermatt: Book your weekly package now
We are proud to offer you exclusive weekly packages in Zermatt for this winter season. So extend your stay in our popular hotels and stay the whole week. Whether you are a skier, cross-country skier, snowshoe hiker or mountain hut gourmet: never before have holidays in Zermatt been as cheap as with a Hotelcard. Book as soon as possible as availability is limited.
Hotel Alpenblick ***
In the charming Hotel Alpenblick with its 100 years of hotel history, great value is placed on genuine hospitality. The hotel is located only a few minutes walk from the valley station of the Matterhorn Glacier Paradise. Cosy rooms ensure that you can relax after an active day in the snow.
Booking
Available dates: 07.01.21 - 05.02.21

Offer is valid incl. breakfast and excl. tourist tax

Room categories:

Double room Standard: CHF 1'225.00

(7 nights) CHF 175.00 (daily rate)

Double room superior:

CHF 1'372.00

(7 nights) CHF 196.00 (daily rate)

Single room: double room minus CHF 40.00 per night

Additional bed: double room plus CHF 60.00 / person and night
Hotel Elite ***
The newly renovated Hotel Elite in the centre of Zermatt is the ideal starting point for eventful winter holidays. 21 rooms in modern alpine chic, as well as a small spa area with sauna and sanarium ensure that guests feel completely at home here.
Booking
Available dates: 04.12.20 - 25.12.20 and 02.01.21 - 24.04.21 with 30 % discount
Prices from CHF 959.-

incl. breakfast and excl. tourist tax

Room category: Superior double room with bubble bath. Other room categories are available on request at an extra charge.
Hotel Adonis ***
Also only a few minutes' walk from the village centre and the mountain railways is the family-run Hotel Adonis with 26 rooms in a rustic country house style. Comfortable beds and a generous breakfast help to start the day full of energy. In addition, the hotel's ski rental partner will give you a 10% reduction on your ski rental.
Booking
Available dates: 04.01.21 - 05.02.21, 22.03.21 - 02.05.21
Prices from CHF 973.-

excl. breakfast and excl. tourist tax, 7 nights with 30% discount throughout

Breakfast can be booked for CHF 15.- per person and day

Room category: Superior double room with south-facing balcony
You can only benefit from this winter special offer if you are a Hotelcard member. Bookings can be made by telephone or email (only with a valid Hotelcard). As availability is limited, we recommend booking as soon as possible.
We will soon be offering even more winter packages for you.
Good to know: Safety and health above everything
For the Corona winter 2020/21, Zermatt has also set itself the goal of offering its guests the entire infrastructure as far as possible. Extensive safety precautions have been taken to ensure the health of the guests. In addition, an additional lift, the Kumme gondola lift, will be put into operation.
Arrive, relax and let yourself be enchanted. Take advantage of this very special Hotelcard offer. Experience a fantastic holiday week in one of the most beautiful places in the world. Zermatt awaits you.
Become a member now & start saving
Become a member now
Hotelcard has been promoting the Swiss hotel industry for 10 years: While participating partner hotels increase their occupancy rates during off-peak periods, Hotelcard members benefit from exclusive rates. Simple and original, a win-win model for everyone.
What our members say
"The mountains are our favourite destination. Switzerland has so many beautiful places to go and, thanks to Hotelcard, we can explore them at a discount."
Oli Steffen
"I celebrated my 70th birthday with my husband in a pretty, charming hotel on Lake Constance thanks to the Hotelcard - a dream came true! For retired people like us Hotelcard is great hit."
Verena Tanner
Join the community full of travel experiences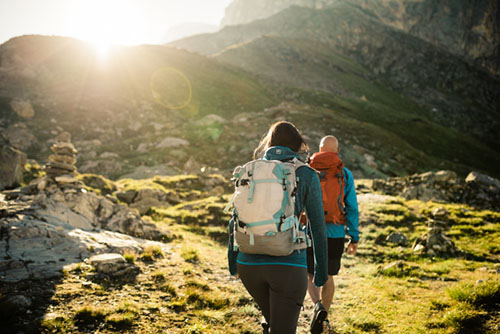 © Switzerland Tourism/Ivo Scholz
Share your best memories
At Hotelcard we want to know all about the great places to visit in Switzerland. Our members contiuously contribute with their stories and experiences. Send us your suggestions too! You can also post your experience on Instagram to #heimatlaune or #hotelcard.