Jungfraujoch © Jungfrau-Region
At a glance
Largest town: Thun (76 000 inhabitants)
Specialities: Suure Mocke (pot roast), Berner Platte (meat and sausage dish)
UNESCO World Heritage: Jungfrau-Aletsch
A paradise for hiking and skiing
The Bernese Oberland is one of Switzerland's most diverse regions. In summer the green hills and mountains attract hikers and the clear mountain lakes are popular with swimmers, while in winter the entire region is transformed into a winter spo&nbsp...
Read more
A paradise for hiking and skiing
The Bernese Oberland is one of Switzerland's most diverse regions. In summer the green hills and mountains attract hikers and the clear mountain lakes are popular with swimmers, while in winter the entire region is transformed into a winter sports paradise.

The Bernese Oberland has several dozen skiing areas, of which 10 have 30 or more kilometres of ski slopes. The largest winter sports resorts in the region are Adelboden/Lenk, Schilthorn – Mürren/Lauterbrunnen, Kleine Scheidegg – Grindelwald/Wengen, Meiringen/Hasliberg and Gstaad/Saanen. The region is a paradise not only for skiing and snowboarding but is also perfect for tobogganing and snowshoe hiking. Here you will find some of the best hotels in Switzerland.

The world's longest toboggan run is located in the Bernese Oberland
The Bernese Oberland has over 100 km of toboggan runs, including a record-setting run in the Jungfern area. Known as Big Pintenfritz, it begins on the summit of the 2 681 metre high Faulhorn mountain and is 15 km long. Before tobogganers can enjoy the run they must, however, put in some hard work – the climb to the starting point takes over 2 hours. The Eiger Run may not be as long but with gradients of up to 36% is breathtakingly spectacular. Further toboggan runs in the Bernese Oberland are located in Beatenberg, Grindelwald, Adelboden, Oey-Diemtigen and Kiental.

In summer the Bernese Oberland's many mountain lakes are a tourist attraction
Almost 40 years ago rock bank Span, who sing in Swiss dialect, sang "I gloube I gange na (no) meh a Louänäsee" (I think I'll go to Lake Lauenen again). Tourists should definitely follow their advice and pay at least one visit to the lake, which is located between Saanen and Lenk. In addition to swimming in the lake you can also hire a rowing boat to explore or stop off at Restaurant Lauenensee to relax and enjoy a meal or drink.

Although only just over half a hectare in size, thanks to its beautiful surroundings the Blausee (literally, the blue lake) is one of the Bernese Oberland's most famous and popular lakes. Although in recent years this idyllic spot between Kadergrund and Kandersteg has become almost overrun by tourists, with a bit of luck mid-week visitors can still experience the idyll which has made it so famous.
In addition to the many other mountain lakes, such as the Oeschinensee, Arnensee, Hinterburgseeli or Seebergsee lakes, it goes without saying that the region's larger lakes such as Lake Thun and Lake Brienz also have plenty to offer.
Read less
Become a member now
Hotelcard has been promoting the Swiss hotel industry for 10 years: While participating partner hotels increase their occupancy rates during off-peak periods, Hotelcard members benefit from exclusive rates. Simple and original, a win-win model for everyone.
The Bernese Oberland in summer
© Niederhornbahn AG
Watch native wildlife

The regular guided trips to admire the wildlife on the Niederhorn mountain are an insider tip for anyone who missed the 2019 Hotelcard Hiking Day. The area's native fauna is extremely abundant, including chamois, ibexes, marmots and golden eagles.
More information
Lake Thun panoramic circular hike

The highlight of this hike is, without a doubt, the two spectacular suspension bridges across Spissigraben Ravine and Gummi Gorge. The latter bridge is 320 metres long and offers a unique view across Lake Thun.
More information
© Interlaken Tourismus
© David Birri
Day out to the Bachalpsee lake

Located in a nature reserve, the Bachalpsee lake is considered the jewel in the crown of the Grindelwald area. On sunny days its surface reflects the many surrounding peaks, which include the Finsteraarhorn, Wetterhorn and Schreckhorn mountains. To access the lake visitors must first take the cable car to the First station and then hike. The easy route takes just under an hour.
More information
The Bernese Oberland in winter
© Tourismus Adelboden-Lenk-Kandersteg/Robert Boesch
A winter hike to Lake Lauenen

This wonderful winter hike begins in Lauenen, located at an altitude of 1 241 m, and takes walkers up to the same-name lake. Made famous by rock band Span, who sing in Swiss dialect, the mountain lake is known for its rejuvenating effect and spectacular view of the majestic Spitzhorn mountain.
More information
Tropenhaus Frutigen tropical centre

Visitors who are not particularly keen on wintery temperatures should be sure to go to Frutigen's tropical centre. In addition to regular exhibitions on specific topics there is also an integrated fish farm. The on-site restaurant serves fish fresh from the farm, even including Bernese Oberland caviar.
More information
© Tropenhaus Frutigen
© Tourismus Adelboden-Lenk-Kandersteg/Stephan Boegli
Engstligenalp fondue igloo

After a short walk across the snow-covered Engstligenalp plateau above Adelboden, visitors can warm up while enjoying fondue and white wine – in an igloo. This is the ideal place to spend some romantic quality time with your significant other or a sociable evening with friends.
More information
Hot spots in the Bernese Oberland
© swiss-image.ch/Peter Maurer
Thun

Thun is the gateway to the Bernese Oberland. The Alpine town, situated on the banks of the same-name lake, is, however, well worth a visit in its own right. Visitors should plan to spend one or two days discovering the town, which has a wide range of cultural and culinary attractions. It goes without saying that we would also be happy to welcome you to our offices at Burgstrasse 18.
Show all hotels in Thun
Adelboden

Adelboden is a well-known World Cup venue, annually hosting the world's best slalom and giant slalom skiers, who race on its Chuanisbergli course. During the competition, the entire village becomes one giant party chalet. Visitors who prefer a quieter life should visit Adelboden in February or March. Or wait until summer and enjoy the numerous hiking trails.
Show all hotels in Adelboden
© Anja Zurbrüggen
© Interlaken Tourismus
Interlaken

Interlaken comes from Latin and means between the lakes. That's where the town is located: nestled between Lakes Thun and Brienz. The town is known for its many shops, restaurants, bars and cultural offerings. The ideal starting point to most of the skiing and hiking areas in the Bernese Oberland.
Show all hotels in Interlaken
What our members say
Discover new places far away from mass tourism
"Since I own a Hotelcard, we go on excursions much more often again and treat ourselves to the small luxury of an overnight stay in a hotel. Switzerland has so many exciting corners and with Hotelcard, we are always discovering new destinations far away from mass tourism."

Sandra & Giuseppe
member since 2020
A great thing for hotels
"As a hotelier, I appreciate the model. Unlike other booking portals, Hotelcard does not take commission on bookings. Hotelcard members are welcome guests at our hotel and are a real asset, especially in the low season"

Very good newsletter - always eagerly awaited!
"Hotelcard does a great job in communicating the great hotel offers. I always eagerly await the newsletter and read it with great pleasure. In these pandemic times, discovering all that Switzerland has to offer has become a real passion for me. I really appreciate the inspiration for special hotels and unique destinations from Hotelcard."
Eric Haldimann
member since 2020
Win-win situation for all involved
"I would like to thank the whole Hotelcard team for their great commitment. In the meantime, our children no longer live at home and we use the Hotelcard offer very often for short holidays. A great thing and I think it really is a win-win situation for everyone. Thank you very much and have fun and success searching and finding nice partner hotels. See you in the next inspiring newsletter."
Siegmund Ksiazek-Stadtbäumer
member since 2011
Already saved over 2,000 CHF - it couldn't be better.
"We have been very satisfied with Hotelcard for more than 3 years. We have been able to save over 2,000 CHF so far - it couldn't be better. We are really fans and have often recommended Hotelcard to others."
Ruedi Kündig
member since 2017
Share your best Hotelcard moments with us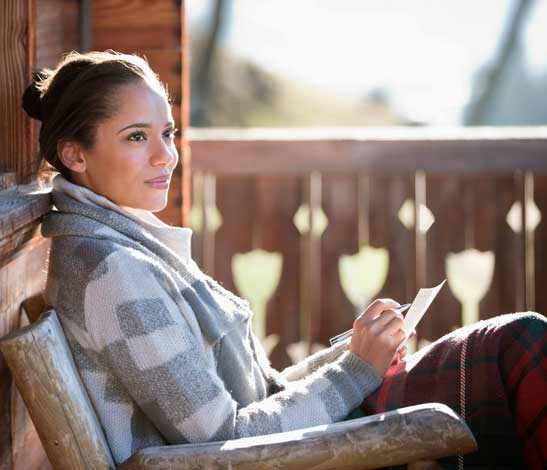 Share your experiences with our Hotelcard community so that other members can benefit from your travel stories and experiences with Hotelcard. Simply tag your posts on Instagram with hashtags #myhotelcard. We look forward to your contributions!