Talent sponsoring in sport
---
Exercise is healthy and sport is also training for life. Hotelcard AG thus provides various Swiss sports clubs with financial assistance, thus promoting young talent and supporting programmes to provide meaningful leisure activities for young people.
Talent sponsoring Handball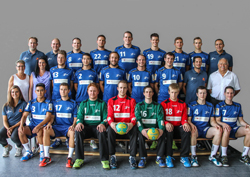 SV Lägern Wettingen
The
SV Lägern Wettingen Handball
first team currently plays in the 2nd division, the fourth highest in Switzerland. The club places great value on youth work, offering teams for children and adolescents of all ages in Wettingen and the surrounding area. Many of its juniors manage to gain places with clubs in the top 'Nationalliga' division.
Order by phone
+41 (0)800 083 083
(local call in Switzerland)
Mon - Thu:

09:00 - 12:00 a.m.
02:00 - 05:00 p.m.

Friday:

Until 04:00 p.m.