Our best hotels in Zermatt
Tips for your stay in Zermatt
Zermatt at the foot of the Matterhorn: world-renowned, universally popular! Switzerland's holiday paradise par excellence is the perfect destination for all Alpine lovers. Adventurers, skiers and snowboarders, tourers, hikers, bikers, gourmets and those seeking relaxation will all be happy here. Simply put: Zermatt is made for everyone.
This car-free municipality sits at 1,620 metres above sea level, on the edge of the Mattertal valley in the Wallis. Despite the high concentration of hotels, this alpine village exudes a delightful charm full of mountain romance. With its many hotels, Zermatt offers its guests a wide range of accommodation: from simple bed & breakfasts and mid-range hotels to 5* superior boutique hotels, it has it all. Our tip for finding a hotel: it really pays to book early! Due to its popularity, Zermatt is usually booked well in advance. Be quick, secure one of Hotelcard's top deals and save 50%! Not only will you pay less, but you will also have a much wider choice of wonderful hotels.
As Zermatt is car-free, car drivers park their vehicles in Täsch and travel the last 5km by train or taxi. People can move around the village by foot, by bike or by electric taxi/electric bus. Hotels usually send an electric taxi to the station for their guests to avoid them having to carry your luggage. Leaving the car at home anyway? Why not travel with the Glacier Express? The train runs from St.Moritz to Zermatt ( boarding is also possible in Davos or Chur) and guarantees you a breathtaking panoramic view.
Excursions in and around Zermatt
At the top of every to-do list is probably the Matterhorn. Unfortunately, climbing the 4,478-metre-high giant is not that easy and only suitable for professionals accompanied by a mountain guide. Yet the idyll of the Matterhorn can still be wonderfully experienced in several ways:
Matterhorn glacier paradise: Europe's highest mountain railway station (3,883 m.a.s.l.) rewards you with a breathtaking mountain panorama. On a clear day, you can even see the Mediterranean Sea on the horizon. In addition, you get a completely different view of the Matterhorn from here. The 360-degree viewing platform, the Glacier Palace, the Cinema Lounge and fine dining make this an unforgettable excursion. Gornergrat: Since 1898, the Gornergrat has been one of Switzerland's top excursion destinations. There' s a good reason for this: Europe's highest outdoor cogwheel railway takes you from 1,600 metres up to 3,089 metres above sea level, and you won't be disappointed. The view is truly tremendous with 29 mountain summits, all higher than 4,000m. The ride itself is already worth the trip. Once at the top, you can start your hike or mountain bike tour. In the winter, get direct access to the ski slopes. A visit to Zermatt is a must. With the HalbTax, the GA or the Swiss Travel Pass you get 50% off your ticket.
Zermatt is an absolute paradise for all snow lovers, 365 days a year. Zermatt-Matterhorn (CH) and Breuil-Cervinia (IT) is the highest ski area in Europe and has 148 slopes, covering 360km. Have you ever wanted to feel like Didier Cuche? Then whizz down the Swisscom Skimovie slope and have yourself filmed for free. A far better memory than any souvenir! Freestylers - beginners and pros alike - won't be disappointed either: 15 rails, 10 kickers and 7 boxes are waiting for you in the Snowpark Zermatt. This is just a small taste of what awaits you in the Matterhorn ski paradise. You can also look forward to: a ski safari, husky sleigh ride, heliskiing, ski tours and not to forget, après-ski evenings! After a wonderful day on the slopes, you should not miss an après-ski drink in one of the bars. Our tip: Papperla Pub, Hennu Stall or Harry's Bar. Find your favourite après-ski spot and share your experience with us on social media using the hashtag #myhotelcard.
Experiences in and around Zermatt
Did you know that Zermatt used to be a small alpine farming village? In the Matterhorn Museum Zermatlantis, visitors can learn about the development of Zermatt into an alpine holiday destination. Experience what happened on the day of the first ascent on 14 July 1865.
Zermatt is home to countless gastronomic delights, for such a small area. From traditional restaurants to Asian eateries and gourmet restaurants certified by Gault Millau or Michelin, you can find anything you desire. Try Wallis specialities, such as cheese fondue, raclette, Walliser dried meat, apricots or rye bread, and don't forget the Matterhörnli pralines made of nougat. By the way, a fondue tastes even better in a rustic chalet.
In case the weather takes a turn for the worse, despite 300 days of sunshine in Zermatt, there is nothing to worry about. A cosy, relaxing wellness day is the perfect bad-weather alternative. Discover our best wellness & spa hotels. It's not just us humans who feel at home in Zermatt. So do the cute black-nosed sheeps grazing in the mountains during the summer. If you take the Gornergrat cable car, you will certainly come across one of these cute balls of wool.
There is much to discover in Zermatt. We recommend at least one overnight stay in one of our cosy hotels to experience the magic of this alpine village and its wonderful landscape. This way, you won't be missing out on anything!
Become a member now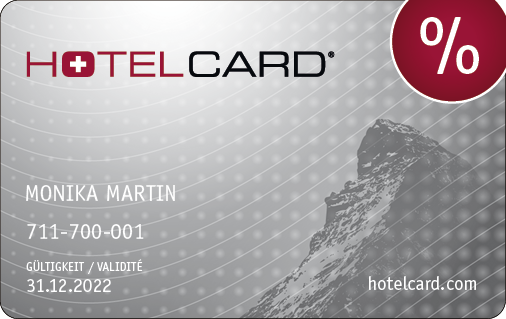 Hotelcard has been promoting the Swiss hotel industry for 10 years: While participating partner hotels increase their occupancy rates during off-peak periods, Hotelcard members benefit from exclusive rates. Simple and original, a win-win model for everyone.
What our members say
Discover new places far away from mass tourism
"Since I own a Hotelcard, we go on excursions much more often again and treat ourselves to the small luxury of an overnight stay in a hotel. Switzerland has so many exciting corners and with Hotelcard, we are always discovering new destinations far away from mass tourism."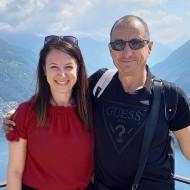 Sandra & Giuseppe
A great thing for hotels
"As a hotelier, I appreciate the model. Unlike other booking portals, Hotelcard does not take commission on bookings. Hotelcard members are welcome guests at our hotel and are a real asset, especially in the low season"
Martin
Share your best Hotelcard moments with us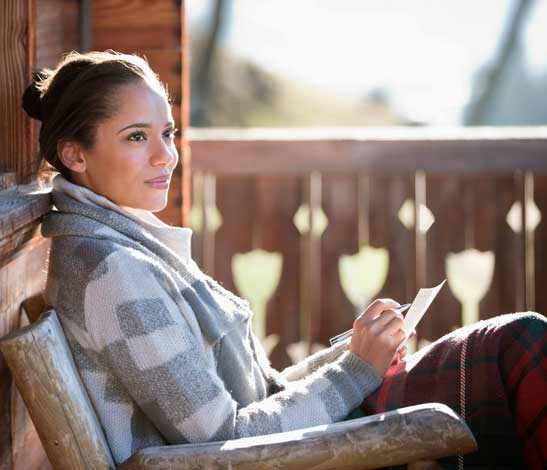 Share your experiences with our Hotelcard community so that other members can benefit from your travel stories and experiences with Hotelcard. Simply tag your posts on Instagram with hashtags #myhotelcard. We look forward to your contributions!