Our best hotels in Zurich
Tips for your stay in Zurich
Zurich, the largest city in Switzerland and at the same time one of the most expensive cities in the world, is always worth a city trip. But with Hotelcard, your stay in Zurich doesn't have to be expensive. As a Hotelcard member, you can book hotels in Zurich with up to 50% discount. So you get more shopping and enjoyment in Switzerland's most popular shopping and adventure centre. Whether you are a city traveller or a business traveller, we have the right hotel for you. Hotelcard offers a wide selection of accommodation in Zurich: from casual-modern to historical-cosy to luxurious-mundane. Whether it's a wellness hotel, a boutique hotel or a luxury hotel with a lake view, with Hotelcard you'll find the right offer and save money at the same time.
Excursions around Zurich
Want to take a look at the hustle and bustle of the Swiss metropolis from above? For example over a aperitif accompanied by a glass of fine wine on one of Zurich's cool rooftop terraces? The rooftop bar "The Nest" is located directly on the Limmat. In addition to the view over Zurich's old town, you can enjoy refreshing drinks and Mediterranean-inspired food here. For those who want to go even higher, the Uto Kulm vantage point is a great place to visit. From here you have a wonderful panoramic view over the entire city of Zurich, Lake Zurich and far into the Alps. In addition, the Ueetliberg, Zurich's local mountain, is an ideal starting point for hiking, biking, paragliding, but also for leisurely walks with picnics or sledding in winter.
Zurich is particularly unique because of the lake. How about a trip on the Lake Zurich boat to the cosy little town of Rapperswil with its historic castle? Enjoy the warm summer days in one of the numerous bathing areas along Lake Zurich and let your gaze wander into the distance to the breathtaking Alpine panorama. With 25 baths, Zurich is the city with the highest density of baths in the world, measured by the number of inhabitants. By the way, bathing fans will find even more insider tips here about relaxing, sinning and bathing in and around the water.
On both sides of the Limmat you can feel the historic pulse of the city of Zurich. Here you will find guild houses, churches and numerous historical squares. On one side sits the Grossmünster, Zurich's landmark, and on the opposite side is the Fraumünster, the old town church famous for its magnificent stained glass windows by Marc Chagall and Augusto Giacometti.
For art enthusiasts, we recommend a visit to the Kunsthaus Zürich or the Museum Rietberg. The Museum Rietberg is dedicated to the art of traditional, but also contemporary cultures of Asia, Africa, America and Oceania. The Kunsthaus Zürich offers attractive exhibitions of international calibre and one of the most important art collections in Switzerland.
Experiences around Zurich
There's always something going on in Zurich and you certainly won't get bored here in a hurry. From Street Parade to Caliente to Film Festival or Theatre Spectacle. There's an event to suit every taste.
Even if there's no festival going on, Zurich has a lot to offer after sunset: vegans and vegetarians as well as meat lovers get their money's worth in the varied gastronomic landscape. For example, you can enjoy the traditional dish Zürcher Geschnetzeltes in its original form in the rustic wine tavern of the historic Oepfelchammer or as a vegetarian version at Hiltl, the oldest vegetarian restaurant in the world. Afterwards, you can experience the notorious nightlife in Zurich's bars and discos.
After all those eventful moments in the city, would you like to immerse yourself in greenery for a day? Then let's get out of the city and into the tropics - because that's also possible in Zurich. The Masoala Hall at Zurich Zoo is modelled on the habitat of the Masoala National Park in Madagascar. With its tropical plants and wildlife, it makes for a varied and exciting holiday even in rainy weather.
Another oasis of calm can be found in Zurich's Seefeld. Did you know that one of the highest-ranking Chinese temple gardens outside of China is located in Zurich? The charming Chinese Garden is a real insider tip!
Whether city trip hotel, lifestyle & boutique hotel or wellness hotel, however you want to bed down during your city trip, with your hotel card you can experience the most expensive city in the world at exclusive and affordable discovery prices!
Become a member now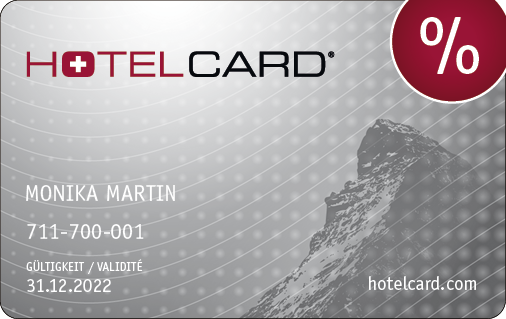 Hotelcard has been promoting the Swiss hotel industry for 10 years: While participating partner hotels increase their occupancy rates during off-peak periods, Hotelcard members benefit from exclusive rates. Simple and original, a win-win model for everyone.
What our members say
Discover new places far away from mass tourism
"Since I own a Hotelcard, we go on excursions much more often again and treat ourselves to the small luxury of an overnight stay in a hotel. Switzerland has so many exciting corners and with Hotelcard, we are always discovering new destinations far away from mass tourism."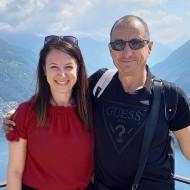 Sandra & Giuseppe
A great thing for hotels
"As a hotelier, I appreciate the model. Unlike other booking portals, Hotelcard does not take commission on bookings. Hotelcard members are welcome guests at our hotel and are a real asset, especially in the low season"
Martin
Share your best Hotelcard moments with us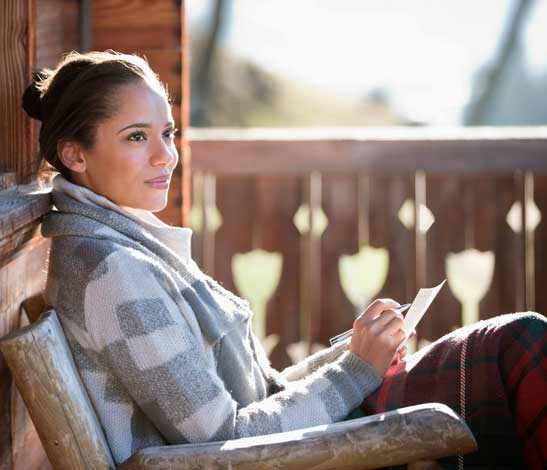 Share your experiences with our Hotelcard community so that other members can benefit from your travel stories and experiences with Hotelcard. Simply tag your posts on Instagram with hashtags #myhotelcard. We look forward to your contributions!