Our best hotels in Ascona
Tips for your stay in Ascona
Whether it's a 5-star hotel directly on the lake, a 4-star hotel with a nice pool or a 3-star bed & breakfast with a beautiful garden: with Hotelcard there is always a reason to travel to Ascona. With its mediterranean climate and plenty of sunshine, the unique village on Lake Maggiore offers perfect conditions for a romantic weekend or a relaxing trip to the south. Real "dolce far niente"!
Let yourself be enchanted by the mediterranean holiday feeling, stroll along the lake promenade or visit one of the numerous festivals. JazzAscona attracts enthusiastic music lovers every year. A stay in Ascona is also a good idea during the Moon & Stars Festival or the Locarno Film Festival in neighbouring Locarno.
Excursions around Ascona
Ascona alone is worth a trip as a city break. But the surrounding area in Ticino fascinates with varied activities and experiences: Discover the villages of Brissago and Ronco sopra Ascona with the Brissago Islands (Isole Brissago). A large vegetation with various plants, picturesque alleys and historic buildings await you. On the Brissago Islands you can even marvel at a botanical garden.
Or what about an extended day at the lake? The possibilities for fun on, in or around Lake Maggiore seem endless. Rent a pedalo, a SUP, a boat, enjoy the wind in your face on a boat trip or make yourself comfortable on the shores of the lake. On a boat trip you have the opportunity to visit the charming villages on the shore of the lake, such as Brissago, Bissone, Gandria, Morcote or Locarno. Our hotels are located directly on the lake or are within walking distance of the lake.
From Ascona you can reach the Verzasca Valley within 30 minutes by car. Well-known and yet always fascinating. Dare to take a leap into the unknown? Adrenaline junkies can plunge 200 metres into the depths from the Verzasca dam wall, just like James Bond once did. If you prefer something more leisurely, find a quiet spot around the Ponte dei Salti, the famous arched bridge, and enjoy the soothing cooling in the river. Please note that parking is limited and the crowds are large. We recommend arriving by public transport.
Experiences around Ascona
The Patriziale Ascona Golf Club is only a 15-minute walk from the centre of Ascona, offering a great alternative to water sports. Those who prefer to take a souvenir of Ascona with them are guaranteed to find something in the exclusive boutiques or the weekly market. So Ascona is also the right address for a shopping trip.
After an exciting day, you can round off the evening with a drink on the lake promenade or choose one of our wellness and spa hotels and relax in the pool, in the sauna or with a massage. The region around Lake Maggiore has even been named a "Wellness Destination" by Switzerland Tourism. So you are sure to find what you are looking for here.
Be quick and book your long-awaited stay in Ascona with up to 50% discount. Especially in low season, our partner hotels offer generous discounts.Here are our tips on how you can benefit most from Hotelcard.
Become a member now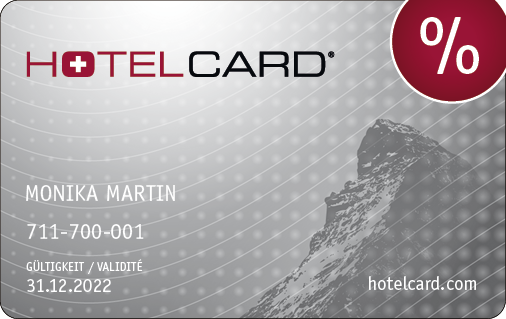 Hotelcard has been promoting the Swiss hotel industry for 10 years: While participating partner hotels increase their occupancy rates during off-peak periods, Hotelcard members benefit from exclusive rates. Simple and original, a win-win model for everyone.
What our members say
Discover new places far away from mass tourism
"Since I own a Hotelcard, we go on excursions much more often again and treat ourselves to the small luxury of an overnight stay in a hotel. Switzerland has so many exciting corners and with Hotelcard, we are always discovering new destinations far away from mass tourism."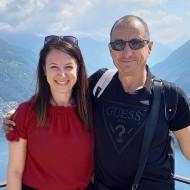 Sandra & Giuseppe
A great thing for hotels
"As a hotelier, I appreciate the model. Unlike other booking portals, Hotelcard does not take commission on bookings. Hotelcard members are welcome guests at our hotel and are a real asset, especially in the low season"
Martin
Share your best Hotelcard moments with us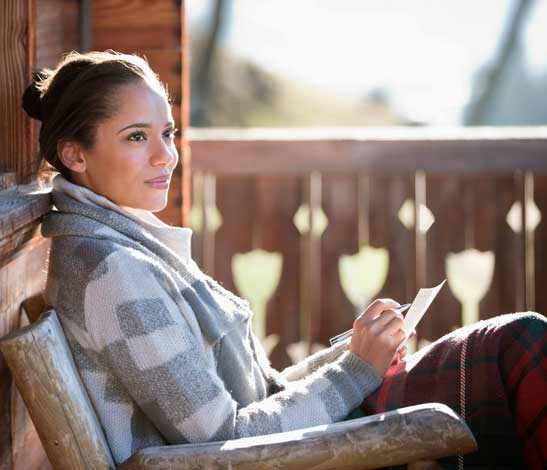 Share your experiences with our Hotelcard community so that other members can benefit from your travel stories and experiences with Hotelcard. Simply tag your posts on Instagram with hashtags #myhotelcard. We look forward to your contributions!