Member-based. No commissions. Honest.
Better occupancy rates during off-peak times
Hotelcard promotes occupancy rates during off-peak times such as the off season or weekdays or, for city hotels, at the weekend. Availabilities can be selected freely and adjusted at any time in line with bookings.
Free marketing to the relevant target group
We will advertise your hotel to our members using all channels. Approx. 1% of the Swiss population are already members and the number is growing.
Full control thanks to the direct booking model
All booking enquiries will be forwarded to you directly via emails from Hotelcard.ch or by your channel manager. Your own general terms and conditions of business will apply, including the terms for cancellation. Guests pay at the hotel.
Increased revenue all year round
Members can stay for a maximum of 3 nights at 50% or 30% discount, following this and on other days they will only receive a 10% discount. Your rates are available exclusively to Hotelcard members and will not appear in any online searches.
Connectivity to channel management systems
We are offering the connectivity to the channel management systems Hotel-Spider and YieldPlanet. This makes the administration of prices, availability and discounts as well as the handling of reservations simple and fast.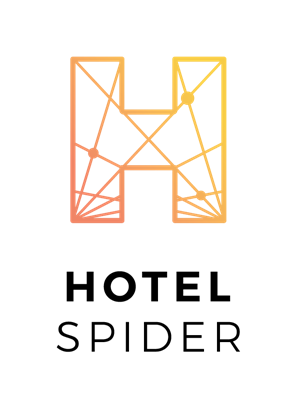 Hotelcard AG
Operates the hotelcard.ch online marketplace
Markets partner hotels via the website and in newsletters, blogs, etc.
Finances itself exclusively via membership fees
Partner hotels
Offer vacant rooms to Hotelcard members
Are available during off-peak times – 30-50% discount, otherwise 10%
Receive direct bookings from Hotelcard members
Hotelcard members
Enjoy travelling in Switzerland or neighbouring regions
Benefit from unique offers and insider tips thanks to Hotelcard
Pay annual membership fees
Personal advice
What we stand for
More travel for less money
card_travel
We demand no commissions or fees whatsoever from our partner hotels. This is why you offer our members exclusive price discounts. Our model is unique, transparent and honest.
Local travel & sustainability
eco
We stand for sustainable regional travel and consciously support local independent hotels.
Fascinating places & experiences
terrain
Whether untouched mountain valleys, culinary temples or hearty hospitality, we promote travel diversity, taking our members to places which would otherwise remain undiscovered.
Why hotels appreciate us as a partner
"Thanks to Hotelcard we can generate extra bookings for dates with low occupancy rates, making both guests and ourselves happy."
Ruzica Dujmic
Resident Manager, TRAFO Hotel Baden
"Thanks to Hotelcard we can offer rooms at 50% of our standard rate during the off season and get additional bookings. We are very satisfied with the partnership – it's a win-win situation for both sides and we have new, satisfied guests."
Charlotte Fava
Sales & Marketing Manager, Hilton Garden Inn Davos