Hotelcard is a subscription-based booking platform in Switzerland founded in 2009. Unlike other online travel agencies, Hotelcard does not charge any commission or fee from its hotel partners. Hotels use Hotelcard to fill their empty rooms, offering exclusive discounts to its paying members.
Better occupancy rates during off-peak times
The aim of Hotelcard is to improve the occupancy rate of participating hotels during off-peak periods. As a hotel you may offer your vacancies on hotelcard.com to paying Hotelcard members at a discount of either 10%, 30% or 50%. These discounted rates are accessible to subscribers only and not displayed on any online search, hence your rate integrity is not affected.
No commission. No fees. Good income.
The service offered by Hotelcard is completely free of charge for participating hotels as Hotelcards income comes exclusively from annual membership fees of end-customers. Hotelcard members are well known for their above average spending on food and services and not the typical bargain hunters. The maximum stay with 30% or 50% discount is 3 nights, afterwards only 10% discount apply.
Full control over your distribution
Hotelcard offers a state of the art user interface to hotels that makes management of inventory and bookings very easy. As a participating hotel you can choose yourself what discount levels to offer on what dates and you can apply limits or automated stop-sales that are based on your occupancy rate. We are fully integrated with Hotel Spider, YieldPlanet, Vertical Booking and Kognitiv, to name but a few.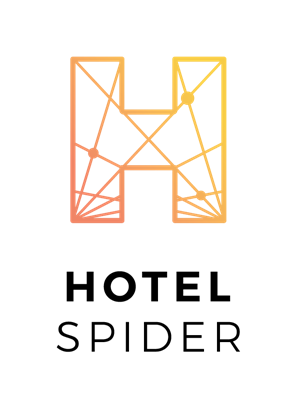 What other Hoteliers say about us
"Thanks to Hotelcard we can generate extra bookings for dates with low occupancy rates, making both guests and ourselves happy."
Ruzica Dujmic
Resident Manager, TRAFO Hotel Baden
"Becoming part of the Hotelcard family was as easy and efficient as probably with no other partner. The handling with the extranet and especially the integrated yielding tool of Hotelcard in combination with the Hotel-Spider connection could not be easier and more comfortable. A great platform to increase the awareness of the hotel, to generate bookings and to know that there is a helpful team in the background".
David Frei
Distribution Manager, Cresta Palace Hotel, Celerina

How it works
Hotelcard

Operates the hotelcard.com online marketplace

Connects hotels with vacancies with Hotelcard members, keen to travel at a discount

Regularly promotes participating hotels in newsletters, via social media, blogs, etc. to its members

Partner hotels

Offer their empty rooms to Hotelcard members with up to 50% discount

Connect to Hotelcard platform via channel manager or use extranet to update their rates

Hotelcard members

Get access to exclusive member rates and can book hotels with up to 50% discount

Pay an annual subscription fee of CHF 99.-
Get in touch with us today
We are constantly looking for new hotel partners in Switzerland and other Alpine regions (Austria, France, Germany and Italy). Get in touch with us today!
What we stand for
More travel for less money
card_travel
We take no commissions or fees from our partner hotels. This is why we can offer our members exclusive rates. Our model is unique, transparent and honest. Win-win for all.
Local travel & sustainability
eco
We stand for sustainable regional travel and consciously support local independent hotels.
Fascinating places & experiences
terrain
Whether untouched mountain valleys, culinary temples or hearty hospitality, we promote travel diversity, taking our members to places which would otherwise remain undiscovered.