Holidays for the whole family at a low price
Holidays for the whole family at a low price
What could be better than a few days away with the whole family? Check in at reception, move into your hotel room and set holiday mode to on. No calls from the boss, no e-mails from customers and no alarm clock that rings at 6:00 a.m.
Anyone who is not travelling with children for the first time knows that the perfect family holiday also requires the right holiday programme. With the right choice of hotel and a little planning, you can enjoy a carefree, relaxing and above all unforgettable time as a whole family!
Choosing the right hotels
Discover our family hotels by selecting the filter function family-friendly hotels on our website. With our wide selection of almost 400 hotels, you are guaranteed to find the right accommodation for your family!
All the hotels listed offer rooms suitable for families (family rooms or rooms with extra beds). In addition, they all have either a playground or a pool suitable for children. In some cases, childcare is also offered with a great children's programme. You can find the exact benefits under "About this hotel" and "Facilities & services".

Booking with children
IMPORTANT - Not all of our partner hotels can easily be booked via our portal when booking with kids. If you face challenges, we ask you to call the hotel briefly and book it via phone or email if necessary. Please have your Hotelcard member number ready. In case of 2 rooms, 2 Hotelcards are necessary as only one hotel room can be booked per card.
Stefan's favourites
Our Head of Hotel Cooperations, Stefan Sächerl, knows our partner hotels like no other. For him personally, the Swiss Family Hotel Alphubel in Saas-Fee and the Sport und Familienhotel in Klosters are currently leading the way.
We hope you enjoy discovering our family hotels in Switzerland and neighbouring countries.
Become a member now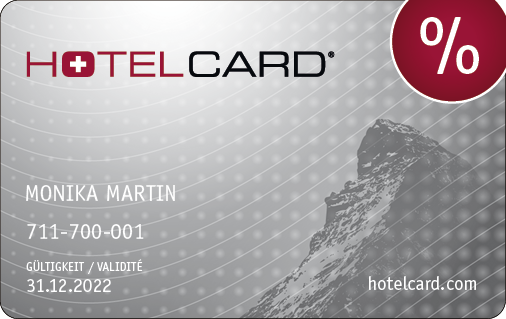 Hotelcard has been promoting the Swiss hotel industry for 10 years: While participating partner hotels increase their occupancy rates during off-peak periods, Hotelcard members benefit from exclusive rates. Simple and original, a win-win model for everyone.
What our members say
Discover new places far away from mass tourism
"Since I own a Hotelcard, we go on excursions much more often again and treat ourselves to the small luxury of an overnight stay in a hotel. Switzerland has so many exciting corners and with Hotelcard, we are always discovering new destinations far away from mass tourism."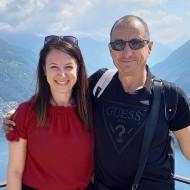 Sandra & Giuseppe
A great thing for hotels
"As a hotelier, I appreciate the model. Unlike other booking portals, Hotelcard does not take commission on bookings. Hotelcard members are welcome guests at our hotel and are a real asset, especially in the low season"
Martin
Share your best Hotelcard moments with us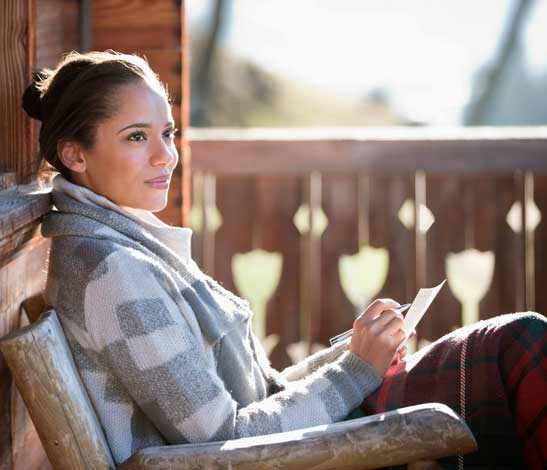 Share your experiences with our Hotelcard community so that other members can benefit from your travel stories and experiences with Hotelcard. Simply tag your posts on Instagram with hashtags #myhotelcard. We look forward to your contributions!